2 DAY CONFERENCE
DDDx — Domain-Driven Design eXchange 2021
Topics covered:
Overview
Join us for the return of the DDD eXchange, a 2‑day online conference exploring the worlds of Domain-Driven Design and Behaviour-Driven Development.
Over 2 days, you'll learn from thought leaders, architects and developers as you connect with likeminded people to share the skills, insights, lessons developed from your modelling, design and development projects.

Learn from experts and peers alike as you discover the best tools and strategies to tackle your next big challenge. We'll be looking at topics like the newest best practices for Strategic DDD in a remote-work world, the relationship between business models and software architecture, and how to make the most out of modelling and patterns.
Book today for only £99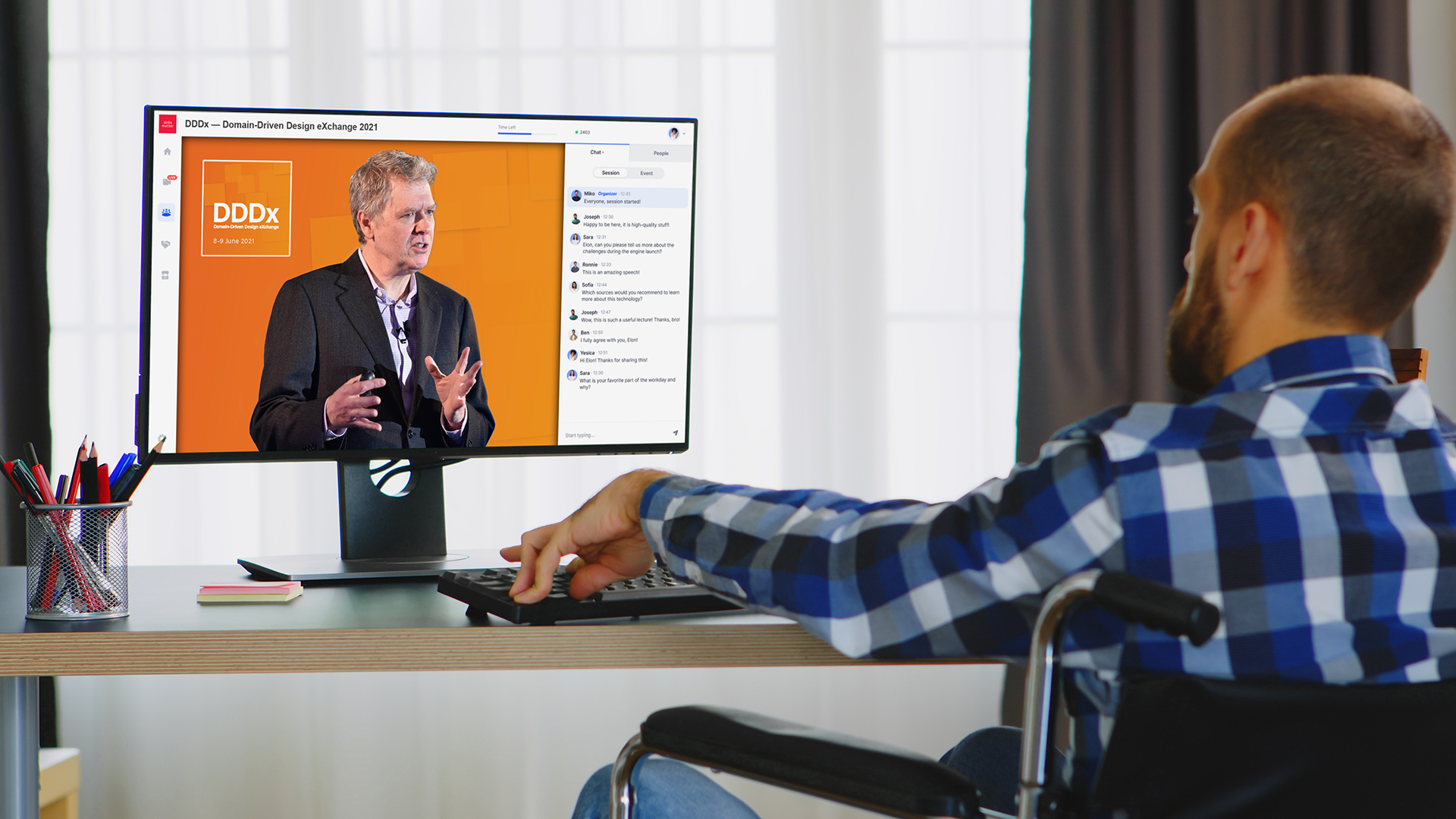 ---

The 2021 DDD eXchange will be an online conference hosted on the Hopin platform.
At Skills Matter, we've chosen to see the events of the past year as a challenge to make our content and community more inclusive and accessible to all. Beyond the COVID‑19 pandemic, we have a vision of a community where knowledge sharing and skills transfer are not limited by physical barriers.

We are excited about the opportunity to truly welcome the global DDD community to this year's Domain-Driven Design eXchange.

We hope to see you there!
---

Explore DDD eXchange 2021
Get involved, plan your conference, or start your learning today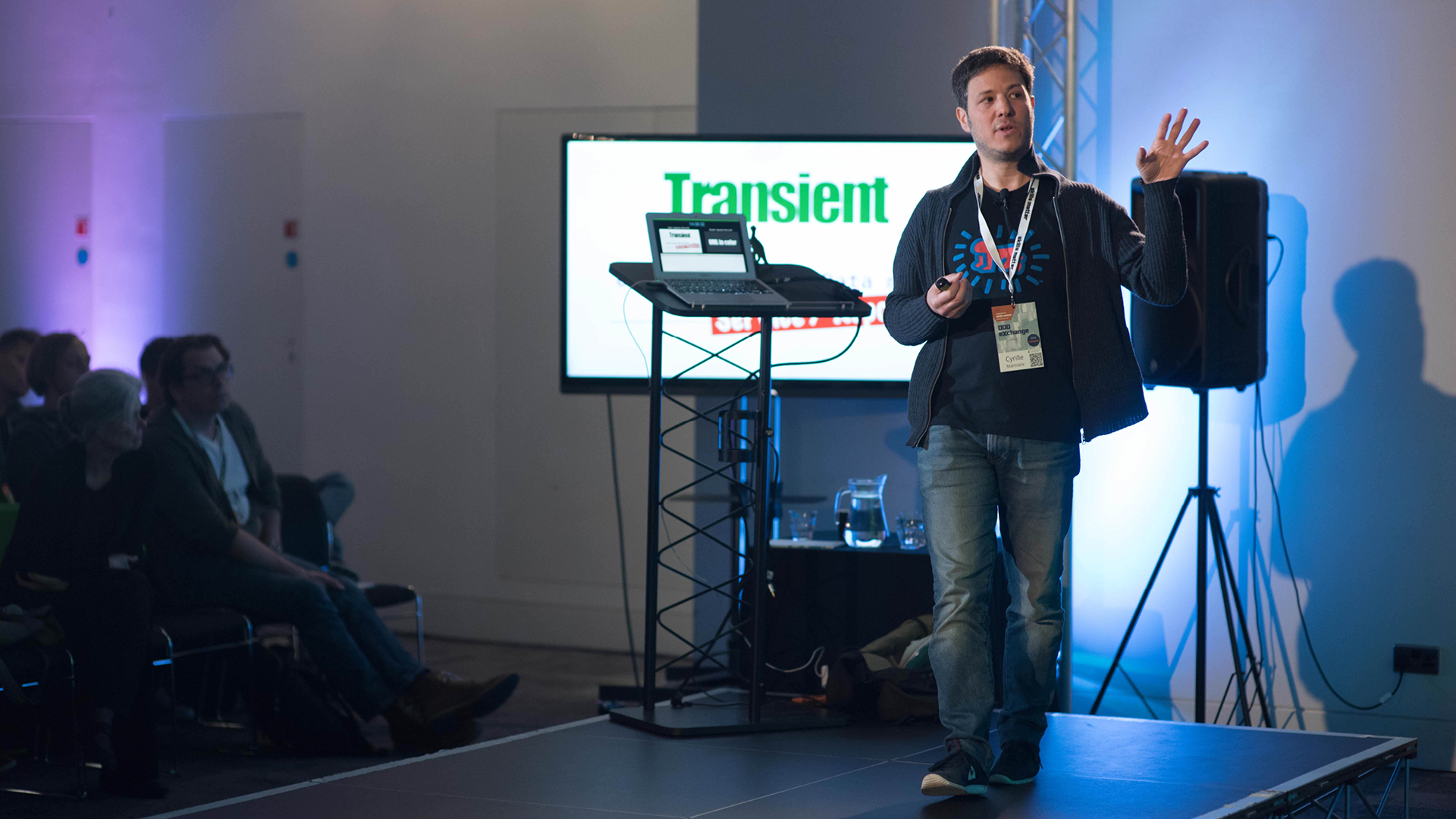 Our 2-day online conference will feature DDD experts from a variety of disciplines, backgrounds and industries.

We'll be announcing our first keynotes in early 2021, so stay tuned.
programme to be announced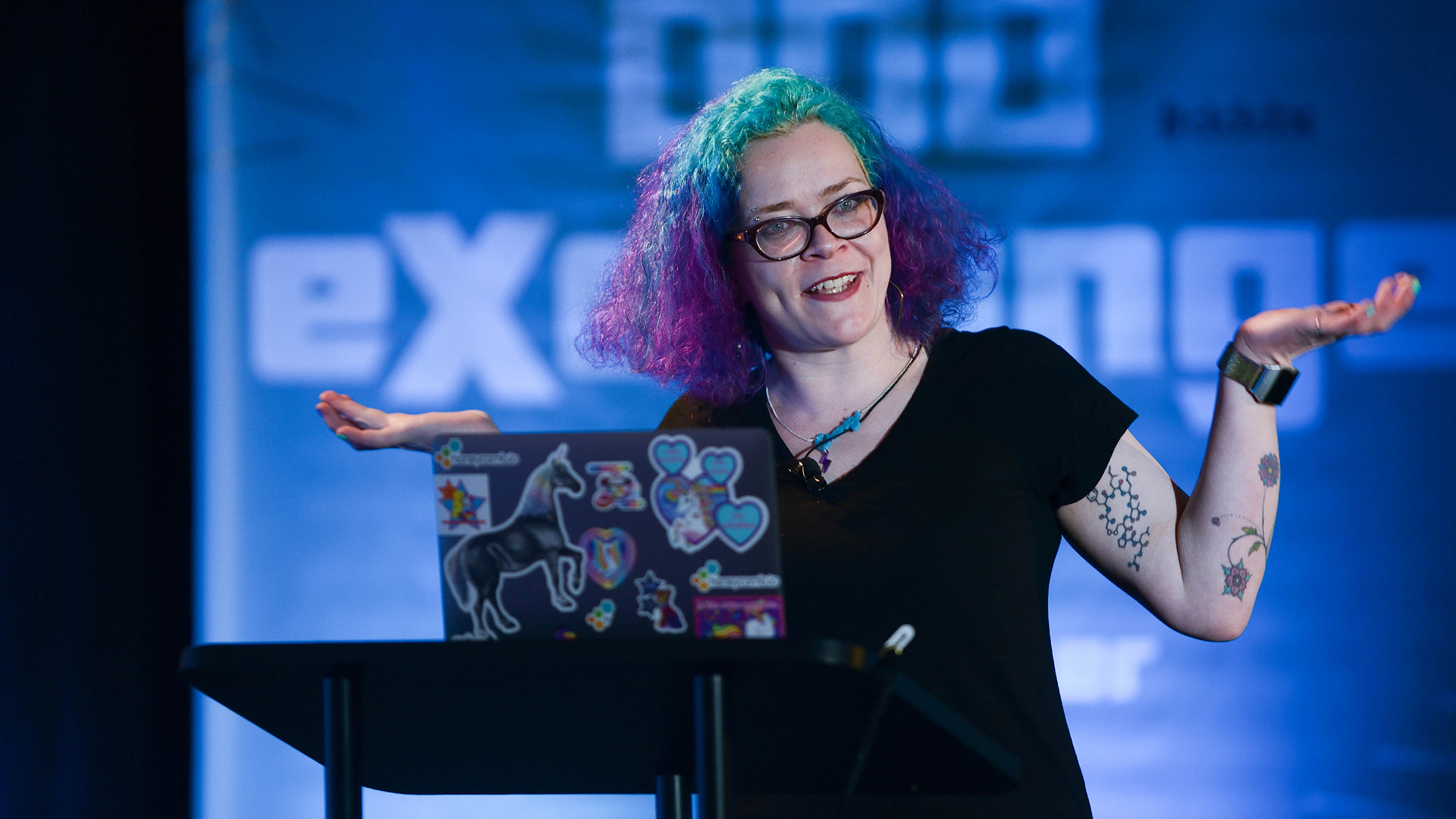 Would you like to deliver a talk at the Domain-Driven Design eXchange?

We'll be be opening up our Call for Papers very soon and will want to hear your proposals.
learn more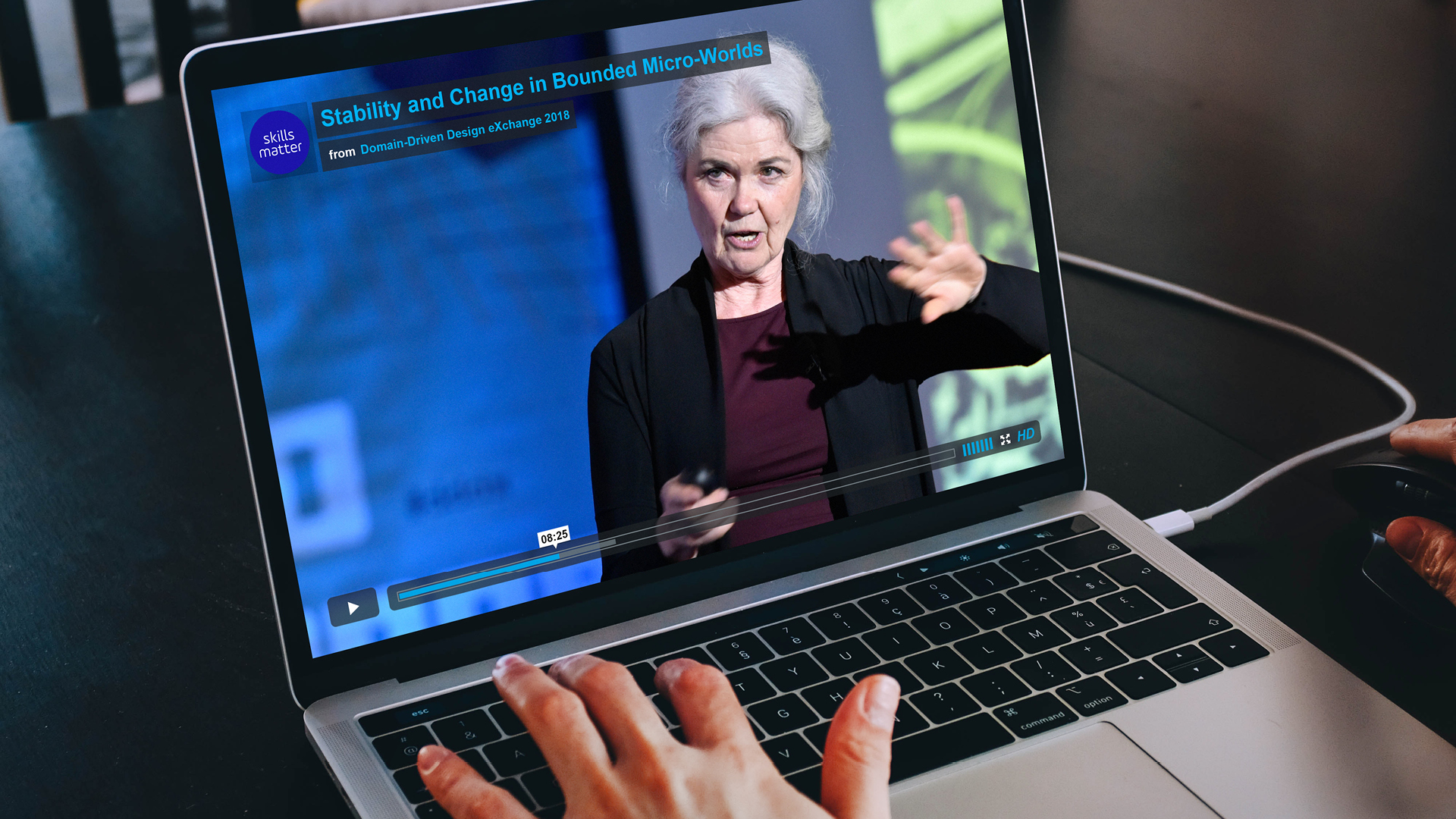 View (or review) hundreds of talks and sessions from conferences like µCon and DDDx in our library of SkillsCast videos.
visit the library
Programme
HOLD TIGHT, PROGRAM COMING SOON!
We're currently working on a program. If you have any suggestions, topics you'd like to see covered, or experts you'd like to meet, let us know!
Get Involved
---

Would you like to speak at the Domain Driven Design eXchange? We want to hear your talk proposals!
The DDDx Call for Papers will open in early 2021.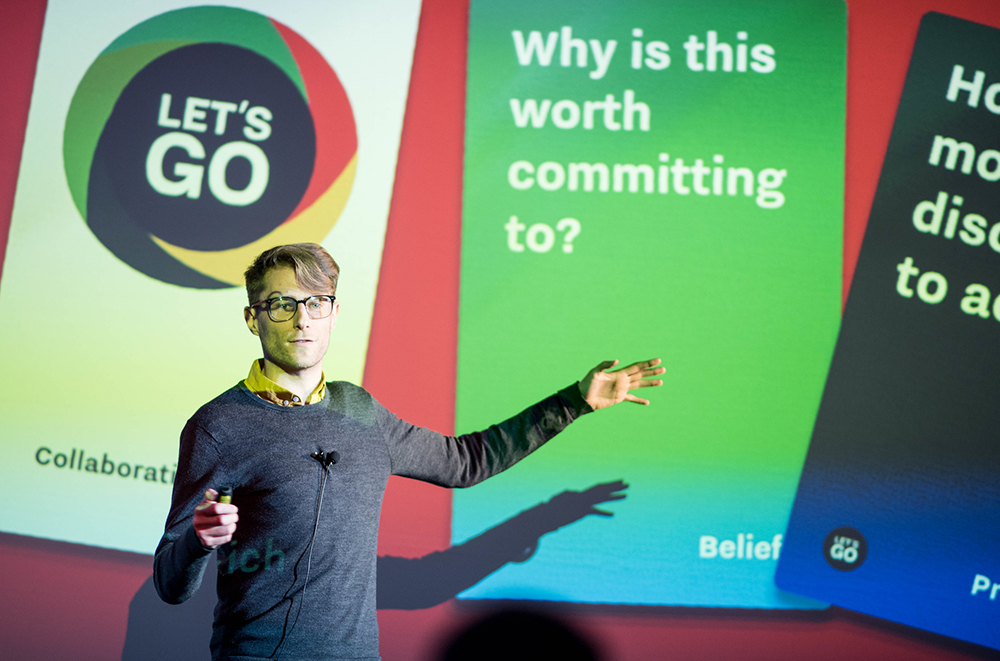 ---

Become a sponsor of the Domain Driven Design eXchange

Whether you're looking to attract talent to your team or accelerate adoption of your tools and products, sponsoring DDDx: Domain-Driven Design eXchange is a terrific way to support and connect with our global community of software professionals working with design, modelling and arcitecture.

We offer a variety of opportunities for continuous visibility and continuous engagement. Community is at the heart of all we do at Skills Matter, and we believe it is mutually beneficial to foster genuine connections between our members and truly innovative businesses.

Rather than a typical ad hoc event sponsorship, we'll work with you to create bespoke engagement opportunities that benefit both your business and the Skills Matter community. Whether you're looking to develop one-to-one relationships with our members, or to showcase your product and spread brand awareness, we'd love to find a way to create meaningful interactions between you and our community.



To discuss sponsorship opportunities please contact the team:
SkillsCasts
Hold tight, skillscasts coming soon!
Other Years
DDD eXchange 2018

Two days in London

Want to hear the latest innovations in the DDD space from the world's DDD experts, and be able to share your own ideas and thoughts across great open sessions? Join us for DDD eXchange in April 2018! Skills Matter presents the 9th DDD eXchange London, the place to go if you're interested...

ddd dddesign eventstorming architecture tdd dddd

DDD eXchange 2017

Two days in London

Want to hear the latest innovations in the DDD space from the world's DDD experts, and be able to share your own ideas and thoughts across great open sessions? Join us for DDD eXchange in April 2017! Skills Matter presents the 9th edition of the DDD eXchange London, the place to go if...

ddd domain-driven-design software-architecture event-storming modelling example dddesign

DDD eXchange 2016

Two days in London

In June 2016 Skills Matter presents the 7th edition of the DDD eXchange London, the place to go if you're interested in Domain Driven Design and associated tools and processes. If you want to hear the latest innovations in this space from the world's DDD experts, and share your own ideas...

dddx ddd domain-driven-design software-architect

DDD eXchange 2015

One day in London

We return this June for another edition of the DDD eXchange. The place to go if you're interested in Domain Driven Design and associated tools and processes.

ddd dddx domain-driven-design

DDD eXchange NYC 2014

One day in New York City

Want to find out about the latest and greatest in DDD? Interested in meeting the rest of the community and big names like Eric Evans, Vaughn Vernon, and Paul Rayner?

domain-driven-design architecture ddd dddx

DDD eXchange 2014

One day in London

Want to find out about the latest and greatest ideas & practices in DDD? Interested in meeting the rest of the community and big names like Eric Evans, Martin Thompson and Greg Young ? Then don't miss out on DDD eXchange 2014, where you'll discover all the latest ideas & practices...

domain-driven-design architecture ddd domain-modeling reactive-applications event-driven resilient scalable responsive eventstorming

DDD eXchange NYC

One day in New York City

Want to keep up to date with the latest developments, in Domain Driven Design? Are you keen to learn and share skills with 200+ developers passionate about domain driven design?

domain-driven-design design-patterns architecture nhibernate repository-pattern cqrs dddxnyc

DDD eXchange 2013

One day in London

Skills Matter hosted the fifth annual DDD eXchange led by the father of DDD, Eric Evans. Experts and thought leaders joined together with 125 practitioners and enthusiasts for one of the stand out Software Architecture events in the 2K13 calendar.

domain-driven-design design-patterns architecture nhibernate repository-pattern cqrs ruby-on-rails mongodb clojure dddx

DDD eXchange 2012

One day in London

Now in its 4th year, the DDD Exchange has become one of the focal points of the DDD community. Each year, DDD thought leaders come together with 100+ enthusiasts for a truly interactive session where we delve into the tricky questions that leaders in DDD are struggling with.

domain-driven-design design-patterns architecture nhibernate repository-pattern cqrs actor-model ruby-on-rails mongodb clojure

DDD eXchange

One day in London

Intensive, intimate one day event on Domain Driven Design, bringing together both international and UK experts on Domain Driven Design, Architecture and other interesting ideas and aproaches, including Behaviour Driven Design and Example Driven Design.

domain-driven-design design-patterns architecture nhibernate repository-pattern cqrs actor-model ruby-on-rails mongodb clojure